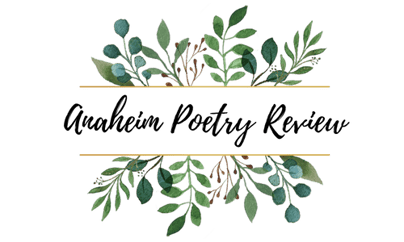 Submissions are accepted November 1st to February 31st.
SUBMISSIONS ARE CLOSED FOR THE 2023 ISSUE.
WHO CAN SUBMIT
Submissions are open to all who live, work, reside, go to school in or visit the Anaheim area, or those who have relatives, friends or another association within our city.
WHAT TO SUBMIT
Poets can submit up to three (3) poems for consideration, on any theme or subject about their memories and life in Anaheim. New, previously unpublished work ONLY. While there are NO restrictions on length, poets are encouraged to send shorter work so that more poets can be included in the anthology. The goals of the Anaheim Poetry Review are excellence and inclusion.
HOW TO SUBMIT
Send submissions to anaheimpoetry@gmail.com
Subject should include: APR Submission - your name
Include a brief cover letter, a 100 word third person bio, and how you are connected to the City of Anaheim.
Put your poems in the body of the email.
COST
Poets are never charged a fee of any sort.
HOW MUCH DOES IT PAY?
Contributing poets receive a complimentary PDF of the anthology at publication. There is no cash payment.
COPYRIGHT OWNERSHIP
Anaheim Poetry Review takes only the first right of publication. Following our publication, the poet retains full copyright ownership and control of his/her poem(s).
WHEN WILL THE ANAHEIM POETRY REVIEW BE PUBLISHED?
The anthology is published April of each calendar year. There will be an April launch party for the anthology at Anaheim Central Library to celebrate National Poetry Month, hosted by the Anaheim Poet Laureate.
WHERE CAN I BUY A COPY OF ANAHEIM POETRY REVIEW?
Anaheim Poetry Review will not be available for sale to the general public. However, it will be in Anaheim public libraries to read or via ebook in the online library system.